Mission
The mission of the UCLA BBRC is to uplift, support, and inspire the UCLA Black and African Diaspora Community. With the goal of cultivating community, family, and power, the UCLA BBRC serves as a space where the community can call home.
Vision
The BBRC will be the root of the Black connection and collective effort at UCLA by providing direct access to resources housed within the space and in different locations on campus. The center will become an essential branch of support available to Black UCLA students, staff, and faculty at a departmental and institutional level. The center aims to:
Support Black student retention and graduation rates
Promote Black mental health and wellness
Encourage a sense of belonging and comfort in all areas of campus that include and extends beyond the BBRC
Ensure inclusion of non-traditional students
Cultivate a sense of resilience and empowerment for Black students, staff, and faculty
Champion the interdepartmental relations of Black Graduate Students across campus
Foster the pride of intersectionality within Blackness across campus
Grow the number of Black students enrolling in UCLA yearly at the undergraduate, graduate, and professional level
Provide programming opportunities, community engagement, and fellowship
How We Got Here
The Black Bruin Resource Center is the culmination of efforts of Black students on UCLA's campus for decades. Students involved with the the Afrikan Black Coalition, a coalition of Black Student Unions across the UC and CSU systems, began calling for Black resource centers at all of their schools in 2015. UCLA first put funding in renovating the Black Forum space in Haines Hall - a collaboration with the Bunche Center. In 2018 Student Affairs then created the Black Community Center in Rieber Hall that was used as a programming and study space. After further advocacy for a space more central in location on campus by organizations like the Afrikan Student Union and Black Graduate Students Association at UCLA, the Chancellor established the Black Bruin Resource Center as a part of his Rising to the Challenge statement in June of 2020.
Our Annual Programs
Leadership Academy: This leadership academy is offered to 30 students. Students have the opportunity to learn and develop their leadership skills through an off-sight training, biweekly meetings, guest speakers, quarterly program implementation, and a culminating project at the end of the year. They are provided mentorship from the staff in the BBRC as well as distinguished Faculty members to help them learn about leadership opportunities.
Begins Fall Quarter - continues all year
Black Convocation: This event is the welcome event for the black community that brings together, staff, faculty, students, and alumni to understand the state of the black community and share plans for the upcoming year.
Black Faculty and Graduate Student Dinner Mixer:This event allows graduate students to have dinner and mingle with black faculty here at the university. Helping with retention and a support structure for black graduate students.
MLK Oratorical: This program is the longest-running black program at UCLA which historically has been at the beginning of Black History Month. It allows for high school, UCLA, and Community College students to share their artistic abilities in the realm of oration, spoken word, poetry, and griot. We have guest judges and performers at each event. Prior to the event we have each contestant meet with professionals to work through their pieces and practice their stage presence. Additionally, this program provides a prize to the winner.
Afro Grad:This event is known as the All Black People Graduation – at this event, Black Bruins ranging from undergrad students, masters students, and professional students participate.
Yield:This is an event held specifically for freshman and transfer students who have been admitted to the university. They are hosted on campus for a weekend to provide them with the experience of being a bruin. We will be contributing swag items to these students.
Meet Our Staff
We are proud to bring you a space that is lead, organized, and dedicated to the Black Bruin Experience. Check out our team...
Amanda Finzi-Smith, Interim Program Director
Education: Florida International University
B.A., Hospitality and Tourism Management
M.S., Higher Education Administration

Hometown: Miami, Fl and Kingston, JA

Fun Fact: Amanda attended high school in Jamaica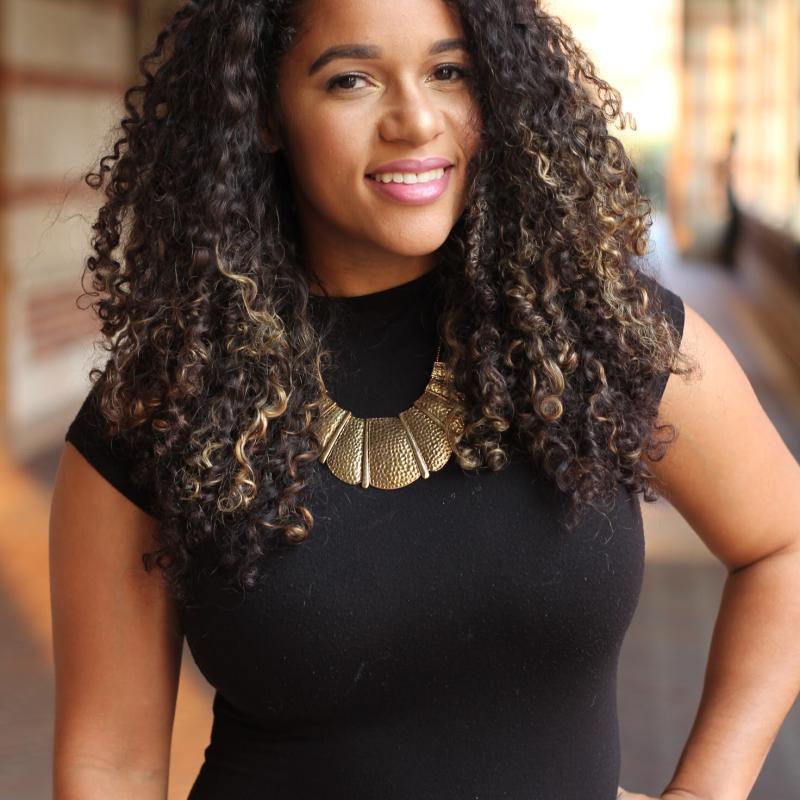 Shan Slade, Administrative Program Rep
Education: The Master's University, B.A., Christian Ministries
Louisiana State University, M.A., Higher Education Administration

Hometown: Charlotte, NC

Fun Fact: Shannon is a member of Alpha Phi Alpha Fraternity, Inc.
Staff - Summer 2022
Jackson Fletcher
Education: Hampton University
B.S., Physics, Minor: Mathematics


Hometown: Riverside, CA

Fun Fact: Jackson lived in Italy for 2.5 years as a kid.